Israeli customers visit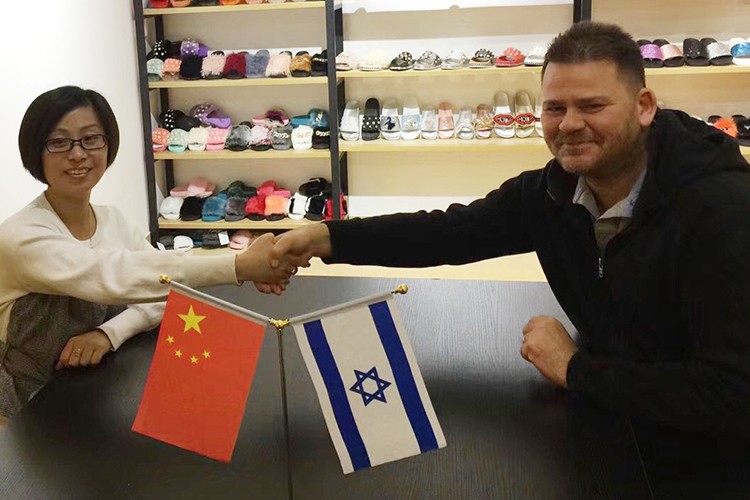 Our Israeli customer Boaz Shemer came to visit our company on August 28. Because Boaz wants to ask our company to make 5000 pairs of custom slippers, he has always communicated with our salesperson Linda on the Internet, but Boaz has high requirements for product details, and hopes that the quality of slippers and printing results will be good. So in order to express his appeal to us more directly, Boaz decided to come to China to have a face-to-face communication with Linda and put forward his requirements to us, hoping that we could meet them.
The exchange between Boaz and Linda was very pleasant that day. Linda promised Boaz that he would make samples in advance according to Boaz's requirements. After receiving the samples, Boaz expressed satisfaction and immediately determined that 5,000 pairs of slippers could be produced. Linda knows that Boaz is very concerned about the production progress of the order, and she will report the production progress with Boaz at any time on WhatsApp.
After one month, when Boaz received all 5,000 pairs of shoes, he highly evaluated the slippers we produced and expressed satisfaction with our service, and was willing to continue to cooperate with us.