Are you afraid?
10-03-2020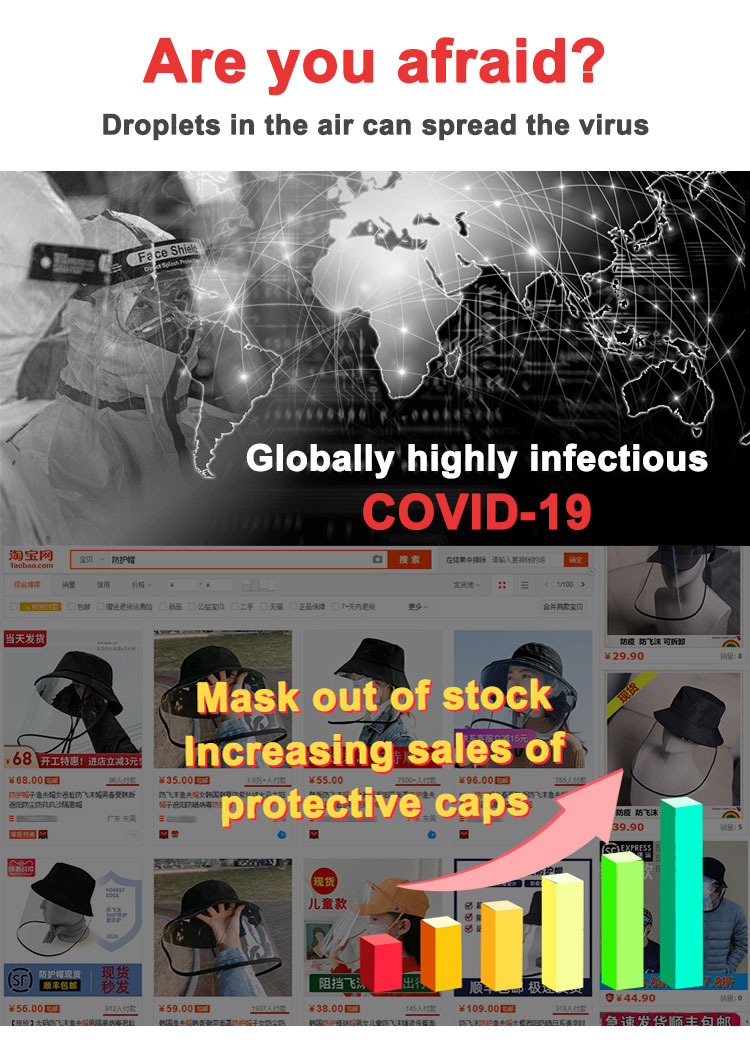 COVID-19 spreads around the world, droplets in the air can spread the virus, are you afraid?
The virus will enter your body through your mouth and nose as you breathe, and even through your eyes.
In this situation, we should give ourselves more protection, and wearing our protective epidemic hat can also make ourselves safer.
Protective equipment is in short supply, and non-medical personnel can give themselves an extra guarantee.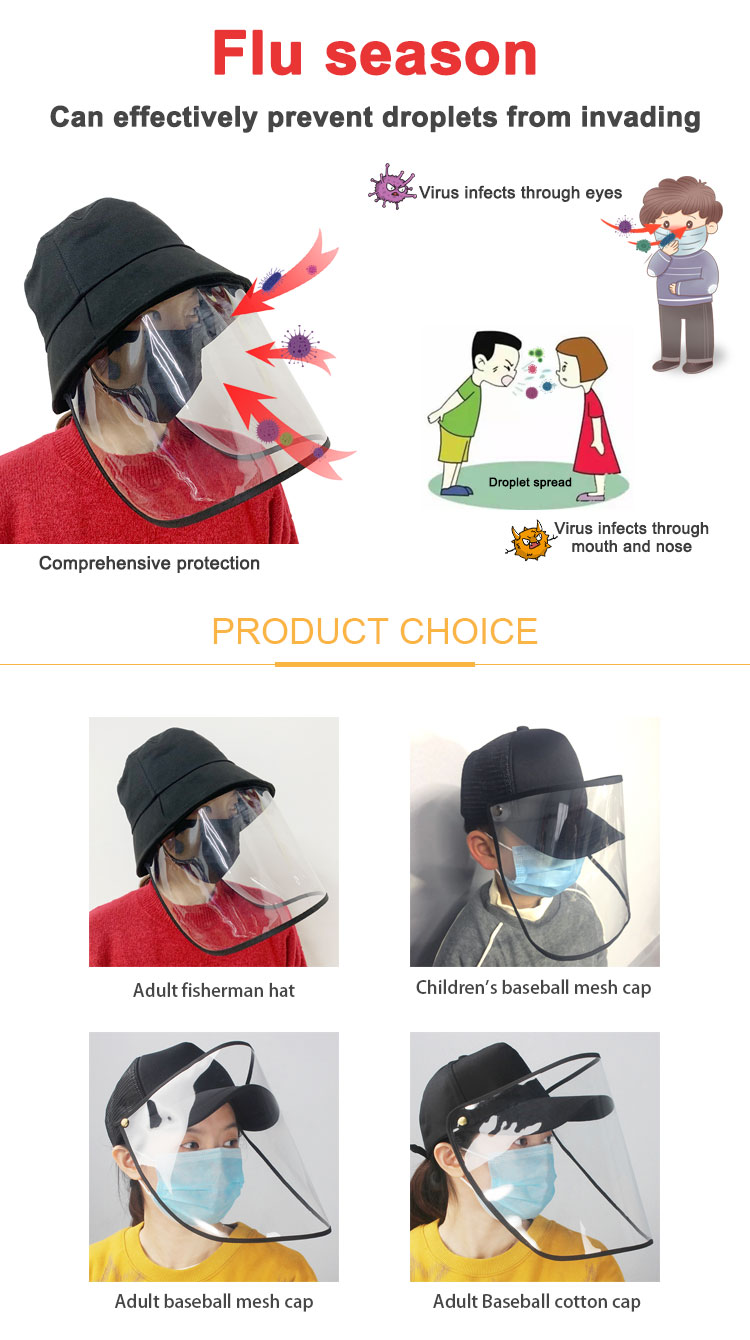 We added a detachable face mask design to the baseball cap and the fisherman's hat, which is fashionable and can guarantee our own safety. When the epidemic has passed, it can be removed and used as an ordinary hat.The protective mask can be removed for cleaning.
Suitable for adults and children.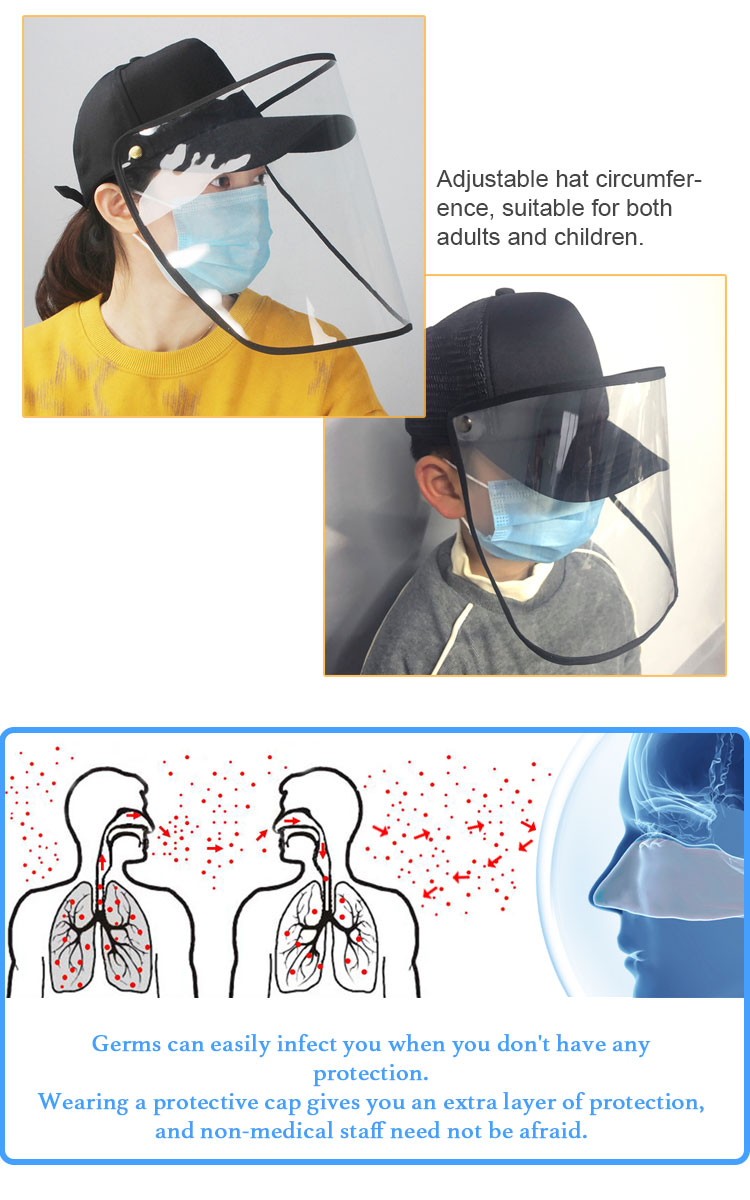 If you don't want to wear a hat, we also have goggles to give your eyes the same protection.
Our goggles can be worn by both men and women and are stylish and beautiful.
Water-proof, wind-proof, sand-proof and chemical splash-proof, suitable for various scenes, giving you more secure protection.

Can be worn with myopia glasses.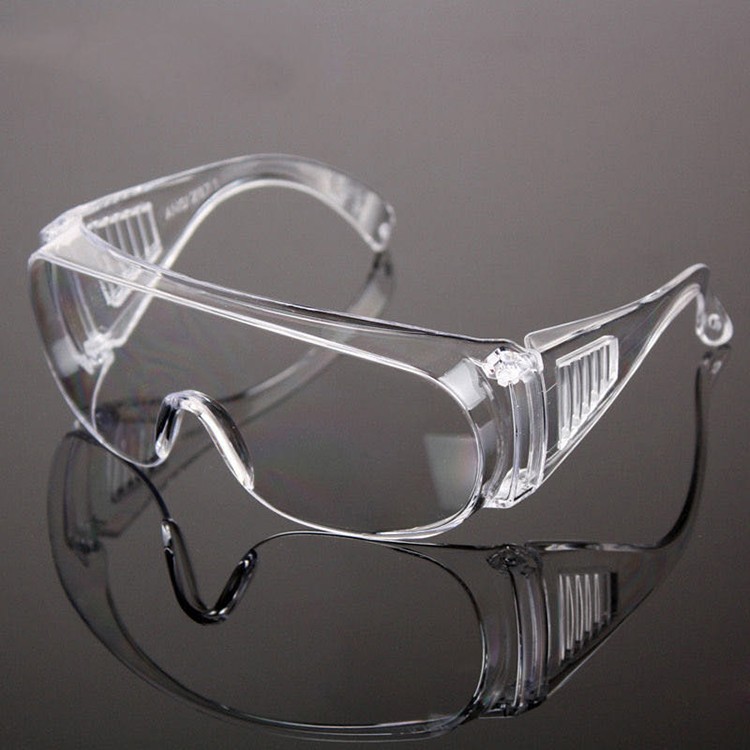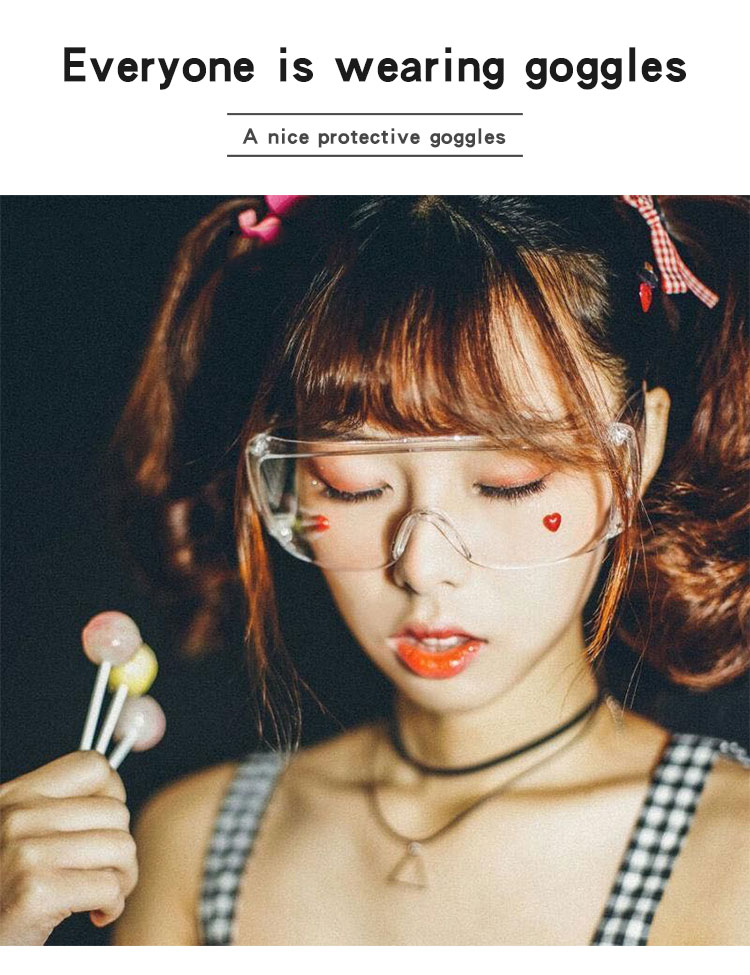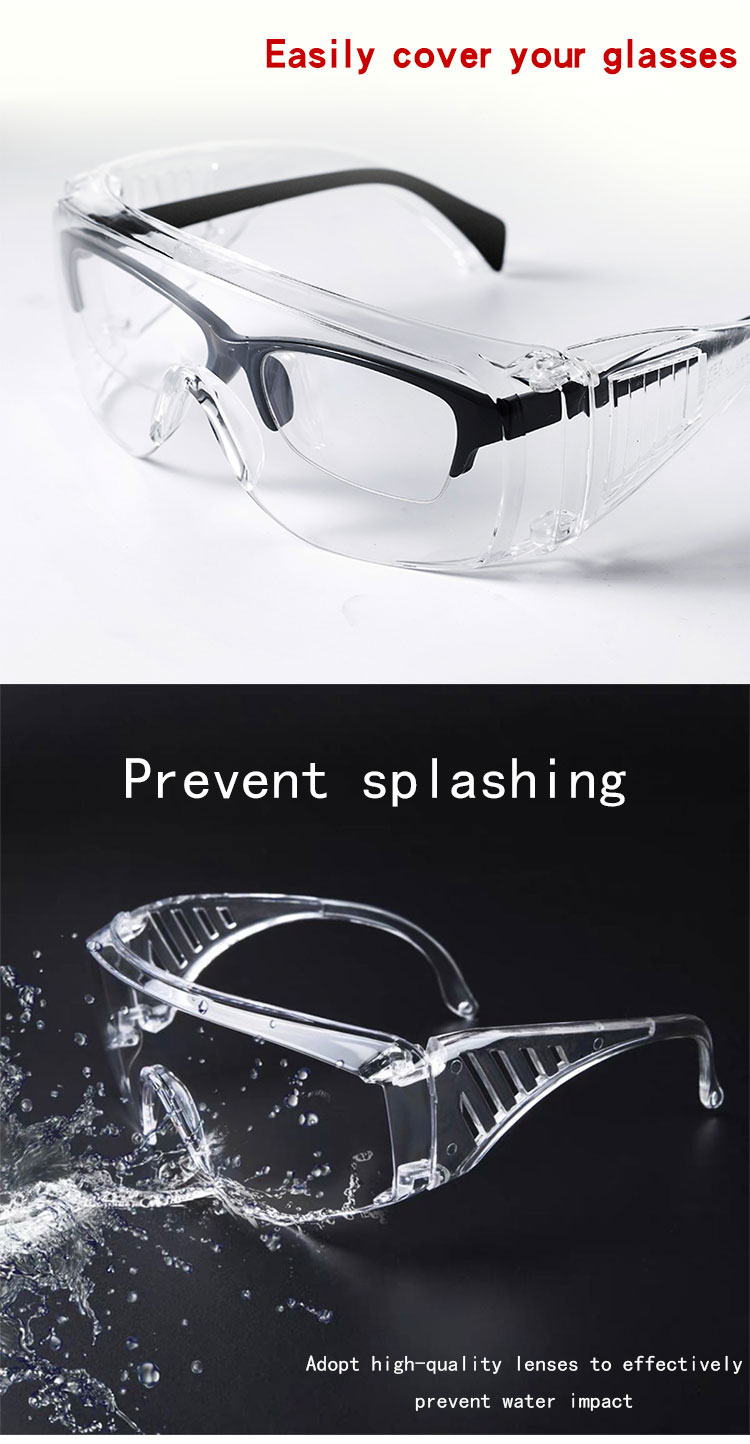 During the epidemic, I still hope that everyone can take good protective measures, do not go to crowded places and wait for the epidemic to pass.